Retinol x Arbutin – Super Anti-Aging, Treats fine lines, UV damage & stressed-skin.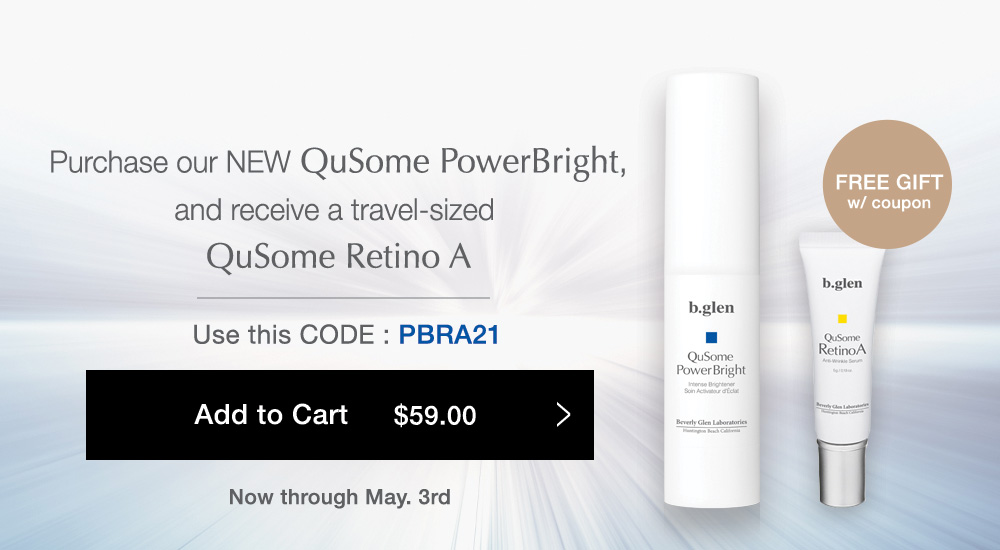 Special offer: Your Essential Age-Defying Duo
Our beloved brightening formula has a new name, Qusome PowerBight! For limited time, we are offering a chance to try UV combo care with QuSome Retino A.
Use Coupon Code : PBRA21
---
Ultra-Bright, Day & Night.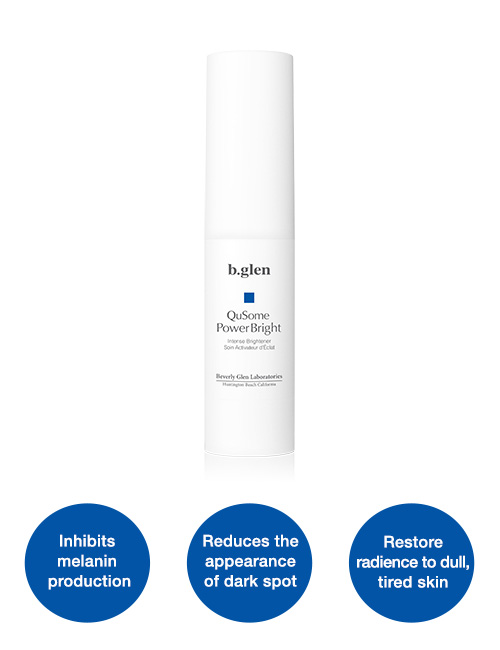 Extra-strength, intensive brightening serum. Features plant-based Arbutin, a Hydroquinone derivative. Bottled at maximum potency in ergonomic packaging.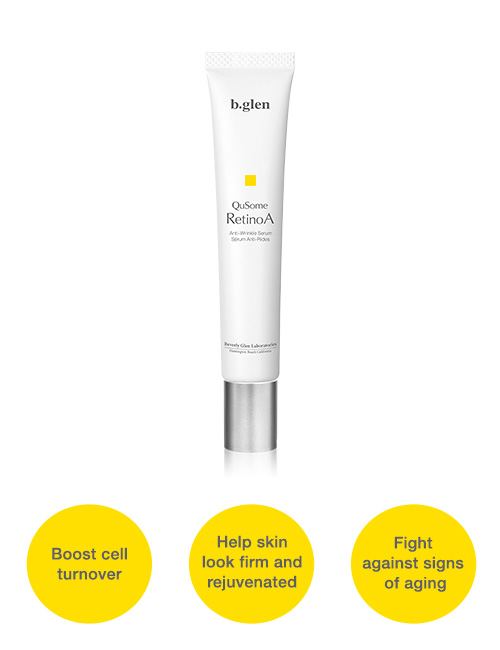 QuSome Retino A contains 3 forms of retinol which encourage accelerated cell turnover. This serum is multi-purpose, and may be applied to the entire face, or used to spot-treat specific areas of concern.
---
#AskTheDoc : How does Arbutin Support Retinol Use?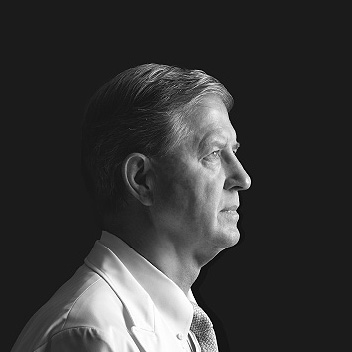 Dr. Brian Keller / CSO of b.glen
While QuSome PowerBright's Arbutin will slow the existing dark spots from darkening and multiplying, QuSome Retino A's retinol blend will boost cell turnover and encourage new healthy skin to appear.
We recommend always using SPF of 30+ to keep skin healthy during retinol use.
---
Our 7-Day UV Self-Care Routine: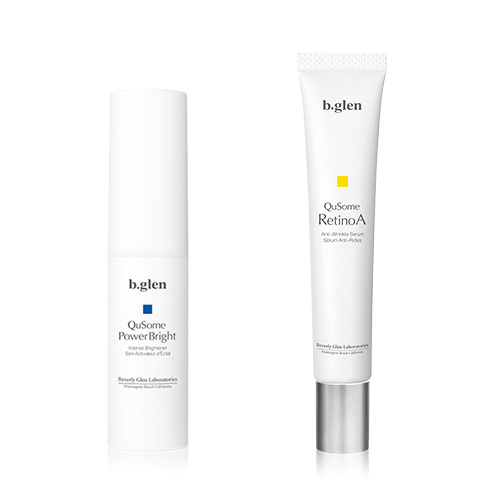 Daily Skincare
ADD QuSome PowerBright and QuSome Retino A to WASH+TONE+MOISTURE+SPF
---
MON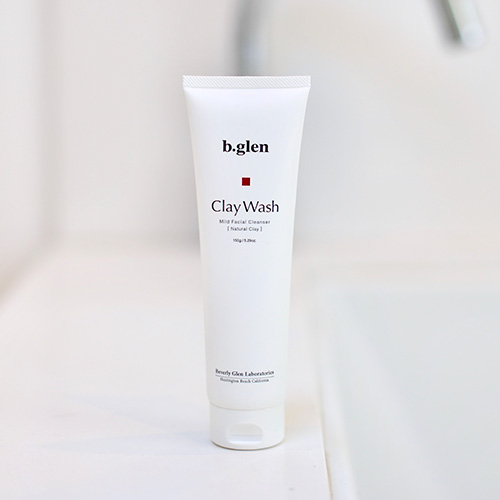 MON: EXFOLIATE with Clay Wash and hot towel treatment to help boost results of skin care products by enhancing absorption.
TUE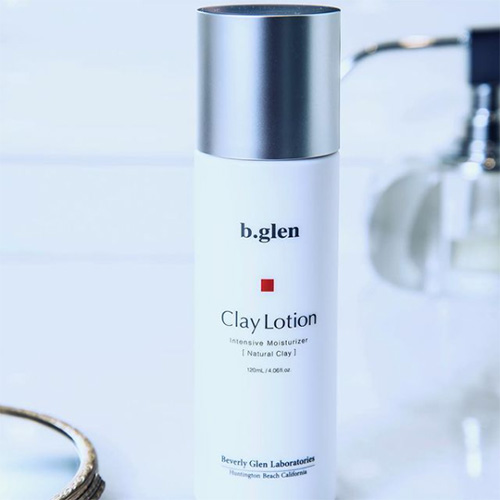 TUES: EXTRA MOISTURE with a DIY sheet mask with Clay Lotion.
How? Soak facial mask sheet with Clay Lotion. Place mask over face for 15 min before removing.
WED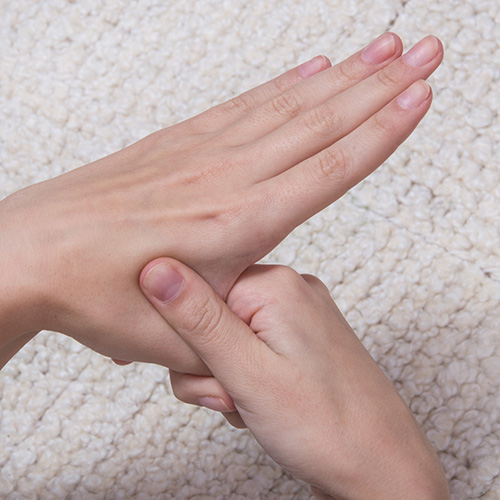 WED: Try SELF-ACUPRESSURE to boost circulation and natural flow.
How? You don't need much pressure, try gently massaging common pressure points.
THU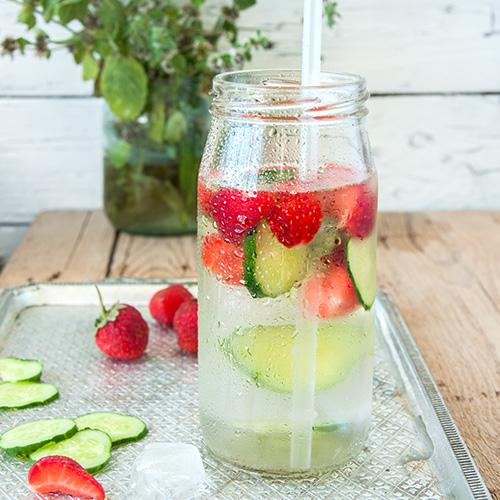 THU: DRINK UP: A Cocktail for Glowing Skin. Try a vitamin infused detox water! Ingredients such as cucumber and strawberries can help combat UV damage. Adding mint leaves can add natural antioxidants.
How? Chop up your ingredients and put them to hot or cold water. Let steep at least 45 minutes.
FRI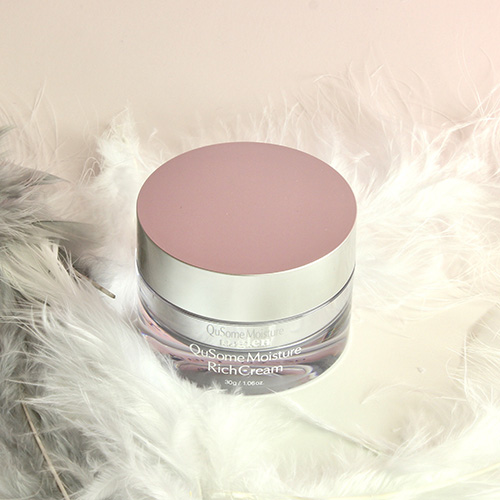 FRI: INTENSE CARE with Double-duty moisturizing care in your evening routine.
How? Use a moisturizing cream of your choice, using double the dosage as you normally would.
WEEKEND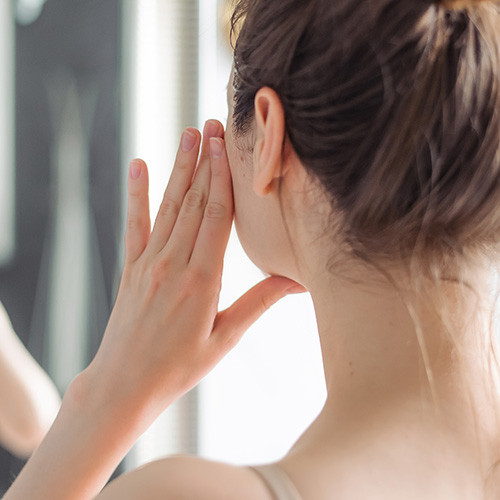 WEEKEND: Enjoy sunshine with PROPER SPF + COOLING. When going out, apply SPF of 30+ to protect the skin from any possible UV damage.
ALSO Try a DIY sheet mask and accupressure.
HOW? A pressure point underneath your cheekbone can enhance epidermal metabolism. Put pressure for 5-7 seconds and release. Repeat this for 5 mins.
---
Mix, Match, Age Gracefully!
Mix and match any of your favorite b.glen products to create a personalized skincare routine for your skin goals. Check out our example skincare routine below, featuring Brightening Care!
---
Purchase b.glen's NEW QuSome PowerBright and receive travel-sized QuSome Retino A
Use Coupon Code : PBRA21
QuSome PowerBright
$59.00
< Campaign Period : 4/23〜5/3 >
---
Claim Your FREE* TRAVEL-SIZE QuSome Retino A by:
For regular one-time purchase: Purchase QuSome PowerBright with coupon code : PBRA21 between April 23 – May 3, 2021.
For One Price Subscription users:
Set your next subscription order to be charged between April 23 – May 22, 2021
Add QuSome PowerBright to this subscription order.